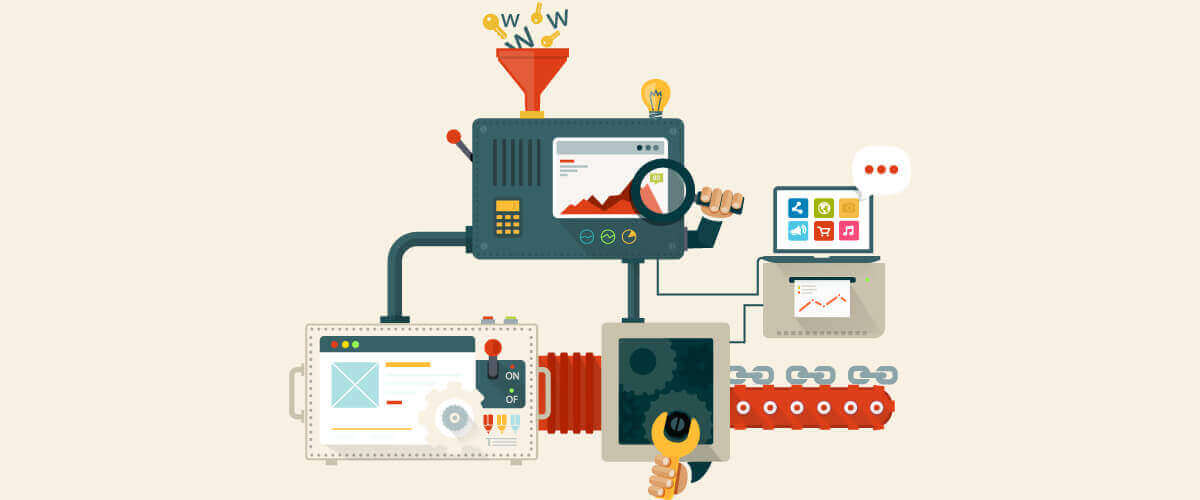 Does SEO make a difference for every business, or is it just for a few and chosen businesses? Do you truly need to invest in SEO, or would you be able to get your business targets without it?
In case if you have queries like these, you're in the right place at Digital Swot. As a leading specialist in SEO, we realize that the right SEO can make or break a business online. On this page, we'll clarify why SEO is essential for your business. It will be beneficial for your organization to reach out to potential customers and pitch your businesses into new markets.
We will briefly understand how SEO functions and how it impacts your business with your Web site's rankings, in any case. For more information, you can contact us at +92 21 350375222, and our internet marketing specialists will be happy to assist you.
How Does SEO Work?
Search engine optimization comprises of different techniques, activities, and best practices, all of which have the ultimate objective of improving your site's position in search engines — which is the reason it's called "search engine optimization."
Small and medium-sized enterprises (SMEs) or small and medium businesses (SMBs) invest in establishing & maintaining their Websites. To attract new clients, provide services through Web sites to new and existing clients, and offer clients various services ranging from providing information on products & services to Online Ordering and Payment Systems to their valuable clients. Search engine optimization brings your Web site in the spotlight of the global Web.
We have two types of SEO: The first one is On-page SEO, and the second one is Off-page SEO. On-page SEO comprises anything you can control on your site to improve your rankings. This includes things like site speed, keyword presence, header content, etc. On the other hand, off-page SEO comprises anything done on different sites that may impact your rankings. In simple words, this only refers to links that bring in potential clients to your site.
It takes some time, good knowledge of SEO, and fruitful usage of the ideal On-page and Off-page SEO components to improve your website rankings in search engines. The blend of On-page SEO and Off-page SEO provides the collective power to your site or an individual page's SEO to become more dominant than all others concerning a specific query. Usually, potential clients and customers browse and proceed on Web sites and pages, which they see on the top of the search engine results. So, to embrace clients and Web traffic, your Web site and the page have to become rank #1.
Since SEO includes such a significant number of ranking factors, you can think about the #1 site as winning a marathon of sorts. In a good marathon, the champ of the running part isn't the victor of the whole race – thus, it is the equivalent with SEO. The most connections, the most pages, or the most guests, isn't the #1 site. Their general execution and overall performance figure out who proves to be the best.
Why is SEO Important?
Search engine optimization is vital because it keeps the search results fair. However, much as could be expected, it lessens the capacity to control these outcomes, with the goal that the destinations showing up for each pursuit are there because they have the right to be there. Hard work and a website that interests guests correspond with high search engine rankings, so if your site meets these criteria, you'll have a superior shot at appearing in the results.
Users trust search engines and accomplishing a top spot in search engine rankings sign to searchers that your website is a reliable source. The higher you rank in results pages, the more snaps and traffic your site will produce. Website optimization additionally improves the client experience, making it almost inevitable for clients to move towards becoming your loyal clients.
Is SEO Important for Every Kind and the category of business?
If you are reading this blog, you might think about whether SEO is important for your business. You may have a business in an industry where there's practically zero challenge, so you may as of now be positioned #1. Or you might battle to be rank #1 by any means and are thinking about whether there are choices out there other than SEO to get you the visibility you need.
Regardless of your circumstances, if you have a Website, then SEO is essential for you.
Just think about it this way, you have a huge construction company that is making millions, but you hardly have any presence on the internet.
So that means if you are making millions, in the meantime, you are losing many opportunities to make many other millions because you have almost no presence on the internet. In today's era of technology, a significant portion of the business comes through the internet. If you don't have a strong presence out there on the internet, you will fall behind the competition (even if not today, but) very soon. At Digital Swot, we are here to make sure that your business grows even further and takes it to the top of search engine results by our dedicated and skillful team of SEO specialists.